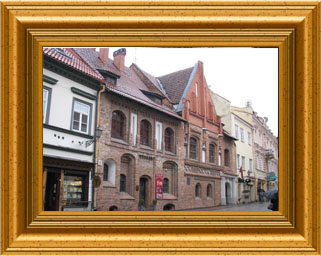 This apartment is situated on a Vilnius Old Town Street with quiet backyard, yet just 5 min. away from the restaurants, clubs and bars on the busy Vokieciu Street, close to the Catedral Square and Town Hall, and close to the favourite historic places for tourists.

The house belongs to an architectural heritage of Vilnius. Beautiful gothic architecture house spreads the spirit of Old Town.

A bus stop, shops, and pharmacy are located nearby. The car parking place is located in the backyard.




Price: 40-60€ /night







When selected apartment is not available for indicated period, we will suggest you other similar apartment.